Kathmandu Model School (KMS) is an English Medium Co-educational school. The school is founded in1994 A.D. (2050 B.S.) to provide quality education to children from Nursery to grade Ten (X). It is situated at Rop[eway sadak, Khusibun, KMC ward no. 17. It provides comprehensive quality education to children. This school is established with the aim of providing intellectual, mental & physical development in children applying holistic education system by its qualified, experienced, trained and dedicated teaching staffs.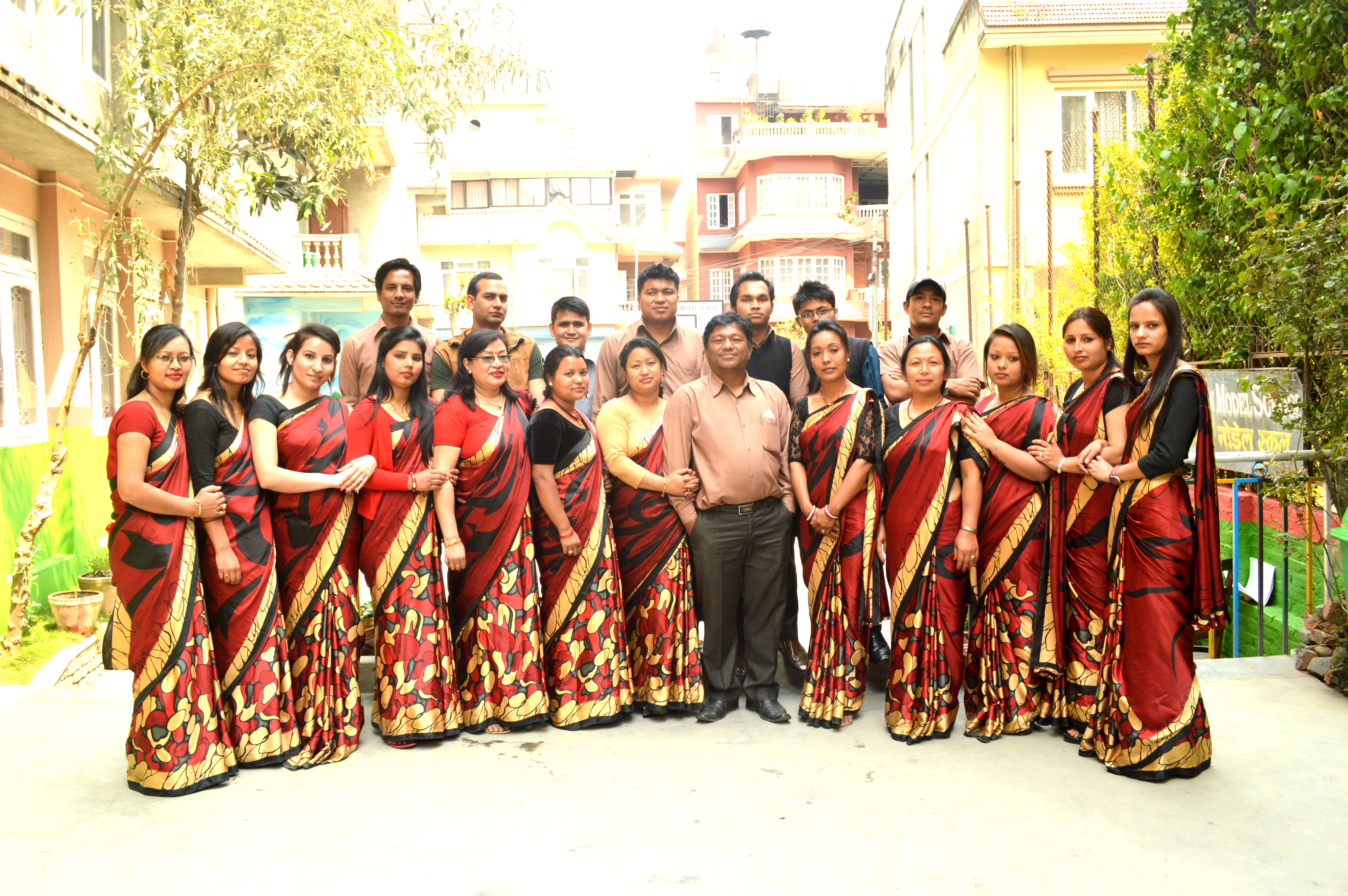 A Journey towards the Academic excellence
Kathmandu Model School has completed its 29 years of glorious moments in providing education. We had pertained traditional education system in teaching at our initial time in the school. As time passed on, Kathmandu Model school realized the importance of holistic education system in school. Knowing that the Introduction to the holistic education system in the formal education is challenging job requiring a sound strategy, creative vision and experienced team, we have worked out for this 10 years of time. We were attempting to complete uprising in teaching and learning process and we commenced to bring about visible changes in it. At the initial period of exercising holistic education system, we countenanced with little problems as we discouraged to promote rote learning.
Initially, it seems a bit new to the parents that we are teaching their children in such a manner that students learn only a pinch as we discourage to promote the rote learning. However, once the track is made, a great revolution and satisfaction is seen in a child. The school determine for meeting the expectation of parents and child. Fearless learning environment accompanied by freedom of expression has resulted in creativity, confidence and sincerity. Now, after 7 years of it's implementation, we are so inspired with the satisfaction and positive inputs of the parents to the school. In the first phase of its implementation, we practiced it from Nursery to grade one and currently we are applying this system for upper grade as well. All our parents and well wishers are cognizant with the fact that our dedicated and hardworking teachers and their feeling of responsibility towards the students has made possible to achieve best result in S.E.E. exam. We are committed to fulfill the expectation of parents in future too.